Garec's Cleaning Systems - Over 50 Years in Business
St. Catharines | Niagara | Welland
Area Rug Cleaning Niagara Region - Free Pickup & Delivery
Carpet Cleaning | Upholstery Cleaning | Tile Cleaning
Carpet & Uphostrey Cleaning in St. Catharines & Niagara
For intensive carpet and upholstery cleaning, count on Garec's Cleaning Systems. We have built a solid reputation on our great service, open availability and quick response time, with more than 50 years of experience serving home and business owners in the Niagara Region.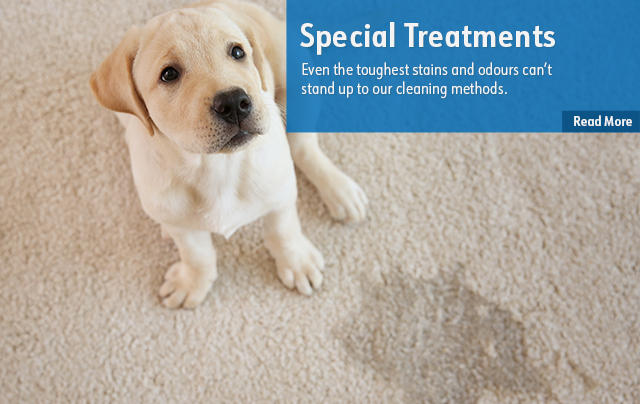 For times when traditional carpet cleaning methods just aren't enough, Garec's Cleaning Systems offers a number of special treatments.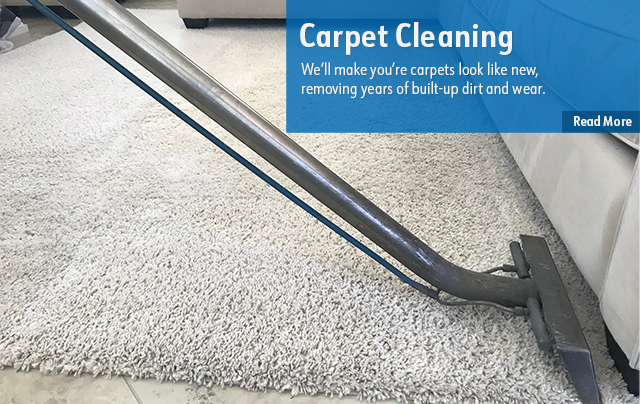 Nothing can diminish the look of your décor faster than soiled carpets and dingy drapery. Garec's Cleaning Systems can help bring your furnishings back to life with thorough, regular cleanings for rugs and upholstery in homes and businesses across Niagara.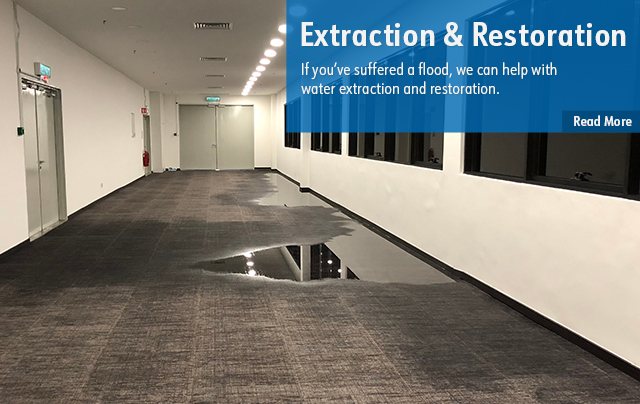 If your property has suffered from water damage, call Garec's Cleaning Systems. Our specialists can remove the water quickly, avoiding problems such as mould growth.

We have used John's service at our home and also at a business where I was manager for several years. One of the things that was important, particularly in the business, was that we could have the job done without being there because of John's honest reputation. Also appreciated was John's pleasant manner. All jobs were up to our expectations and we would not hesitate to use his services again. —Barbara C., Beamsville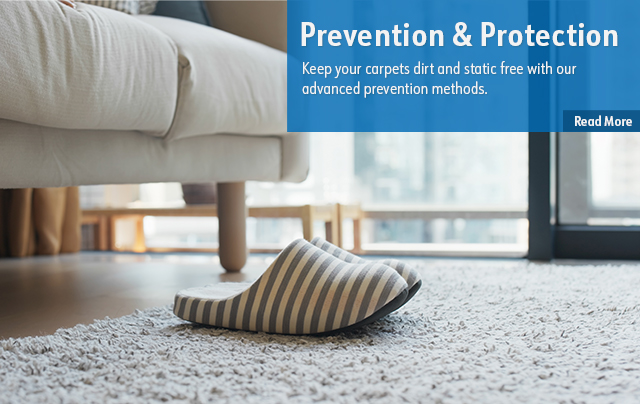 Keeping your carpets and upholstery in top condition can often be a challenge, but why wait for issues to appear when preventative steps can be taken? Protecting your floors can be as simple as contacting Garec's Cleaning Systems.

Here's what I enjoyed most about your service: first, the courtesy you showed. It didn't stop upon completion of my cleaning. You were absolutely professional in your manner. Second, I found your work was at a reasonable cost. This is the most thorough carpet cleaning I've had. You exceeded my expectations. We use Garec's Cleaning Systems and no one else.
—Dave, The Truck Toppers, Pelham
Satisfied Residential & Commercial Client Testimonials
John was professional, on time and courteous. Easy to do business with and our carpets look great! Thank you so much Garec's Carpet Cleaning Systems!!!
Andrew was professional, super polite, informative, and lovely to chat with. What a great company! They were extremely responsive, got us in quick, and did fantastic carpet cleaning! Would you rate it 10/10?
Rhoda Pacifico
2022-11-03
John was extremely friendly and fairly priced. He did a great job and this was the second time I called him back. I definitely recommend this company.
John did a great job! He was very good and booked me in when it was convenient for us. He answered all my questions!
I highly recommend Garec Carpet Cleaning. John was amazing 10/10
Davide Lomedico
2022-11-01
Very friendly guy and made our carpets look brand new I highly recommend giving them a try
Philomena Alice Varghese
2022-10-07
John was very punctual in time he gave us a quote the price was reasonable. He did the cleaning as scheduled, he cleaned the carpets which was very dirty and I had thought of changing it however he cleaned it so well that it looks new and smells good. We also did the air duct cleaning including the air duct . I will definitely recommend him to anyone.
Professional, quality work at a fair price. Will definitely use Garec's services again.
Shelley McGrath
2022-09-01
John was very friendly and very professional. He did an outstanding job on our carpets and was able to get out some tuff stains. I highly recommend using his service.
John was very professional and flexible. He was able to squeeze me in his busy schedule to clean the carpet in my basement. He gave me a good price and the service was quick and thorough.

Today I had my carpets cleaned by Garec's Cleaning Systems. My home had 3 bedrooms, a living room, hallway and 11 stairs covered in carpet. Before John Garec arrived, my carpet was covered in fur, food stains and ground-in dirt.
John Garec arrived promptly for the quote. He shared with me that his father started the business and he worked alongside him from very young. He discussed what type of carpet I had and the best treatment for it. His quote was in the range I expected.
He arrived promptly also on cleaning day, which I appreciated. When he had finished, the carpets looked amazing. I would definitely recommend Garec's Cleaning Systems for similar jobs, although I understand they're capable of much more!

John came to clean our carpets in our entire basement before we list our house for sale. Our dog had chewed a bone on the carpet and it left oil/grease stains. The stain is completely gone and he even called me over to watch as he cleaned it out! Very cool to see the process! He was quick, efficient and at an affordable price! Would highly recommend!

Excellent customer service . did an amazing job cleaning carpet . it looks brand new. I will definitely recommend him to everyone who is looking for carpet cleaning etc. it is great to see there is someone who really takes pride in what they do.

John is the second generation to operate this business. His experience is evident when he is requested to get problem stains removed from the carpet or furniture. He is also able to get rid of obnoxious odours from pets, etc. with his amazing deodorizer. He is always prompt and professional. If he can't get your home clean, no one can! —Beverley S., Dunnville

We fully expected a negative result with the state of our carpet (14 years of grime, likely). But we were astonished with the overall result, at a reasonable cost. What I enjoyed as well was that you were efficient and well-organized: pleasant company, attention to detail, flexible schedule, convenient. We will definitely use you again and recommend you to our friends. —Peter F., St. Catharines