Garec's Cleaning Systems:
Contact us for carpet and upholstery cleaning in St. Catharines – Niagara
There's no reason to put up with worn carpets, drapery or upholstery – and with Garec's Cleaning Systems, you won't even have to purchase new furnishings to get the same fresh result. Our dependable cleaning techniques will leave you with brighter, cleaner and more sanitary rugs, window dressings and furniture coverings.
Book Our Services or Learn More About Us
Please give us a call anytime for a consultation or send us an email using our online form and we'll be in touch with you promptly.

Service Areas
St. Catharines
Welland
Port Colborne
Niagara Region
Please give us a call anytime for a consultation:
905-734-3284 Welland
905-357-1336 Niagara Falls
905-641-4991 St Catharines
905-714-2105 Cellular
Email: info@garecscleaningsystems.ca
Business Hours:
7am-7pm M-F,
9am-2pm S-S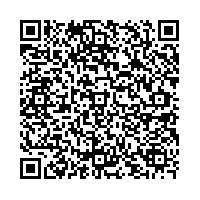 Servering Greater Niagara & Golden Horseshoe Region; St Catharines, Port Colbourne, Niagara Falls, Niagara–On–The–Lake, Beamsville, Grimsby,  Fort Erie, Dunnville, Welland, Hamilton